Nuance offers its Brand Principals flexibility to choose the distribution-logistics platform most suited to their requirements.   
Nuance has four local offices with in-market warehouses in Harare Zimbabwe, Luanda Angola, Nairobi Kenya and Lusaka Zambia, plus a bonded warehouse in Johannesburg.
The bonded warehouse supplies retailers in Maputo, Mozambique and other smaller territories and diplomatic shops.
For Principals requiring a simplified solution for multiple Sub-Saharan Africa markets with only one Distributor account, Nuance can ship from the Bonded warehouse in South Africa to any of the markets in eleven SSA countries.
The Group employs dedicated on-the-ground staff and beauty consultants in key SSA countries.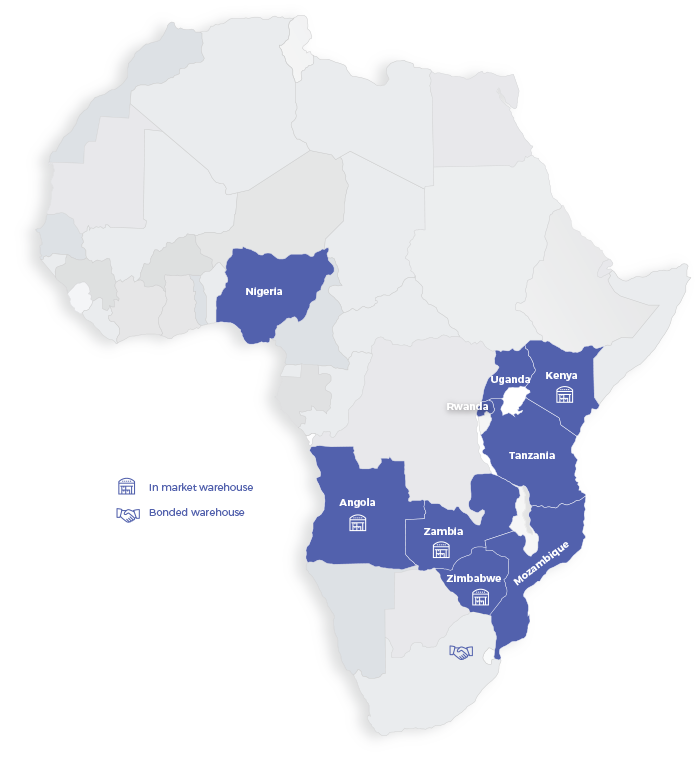 The lessons already learned from our localization strategy are leading to improved distribution as a result of: